We're just not that bullish, despite what 'they' say.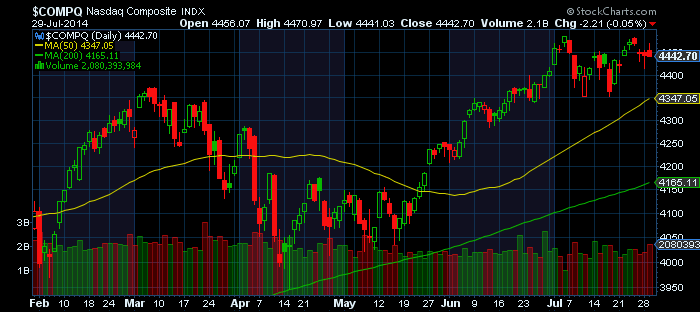 Shares, by and large, have held up well this summer. There's no apparent shortage of Bulls expressing their sentiment for what some call "undervalued" and others "ripe for market growth."
The reality of price action has the tech-laden Nasdaq in a holding pattern since the end of June as all this enthusiasm has yet to translate into a decisive break out and up leg. Tuesday showed heavy selling from institutions, or Distribution as technical analysts call it.
We may see an uptick in volatility as we wrap up July with portfolio dressing likely to take place in the last two trading days. Friday is the first day of August, when purchasing manager data is to be released.