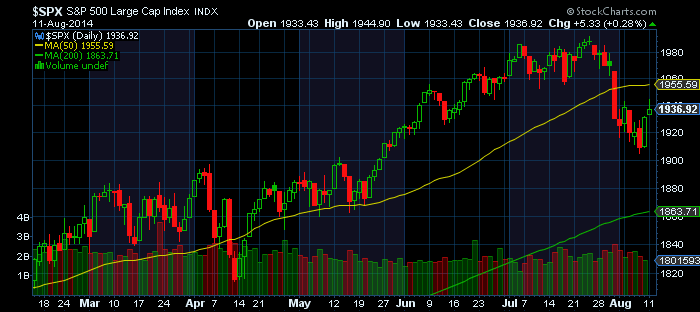 The broader market is a recovering patient. Recovering from a steep fall that has it south of its 50-day moving average and wondering if it's next stop may be down to its 200-day average.
Leadership is shot. Breakouts aren't happening. Bullish setups are few – though we do like Tesla TSLA – because we're long with it.
So what's a stock player to do? How about nothing. You could have gone short a couple weeks ago. Let's wait and see what kind of steam the bull can gather.  It's likely going to be more sluggish sideways action favoring the Bear.