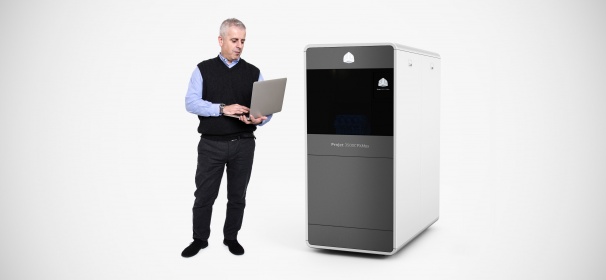 The pressure is on for recent breakout 3D Systems Corp. (DDD) to give us another profitable climb. This stock, which made our year in January, looks poised to do it again with a clean, high-volume push out of its four month base. 
It's good that we're not seeing any heavy distribution at these levels. We won't be surprised to see a test of the 50-day average. Perhaps not coincidentally, the $50 price marker is also in play as a psychological hurdle. Longs are likely to get spooked somewhere, somehow in this early stage.
Looking under the hood,  this maker of 3D printers sold to pros and amateurs has a market cap of $5B with yearly sales of more than $400M, grown at a 40%+ clip, with earnings of nearly $40M, representing 12% growth. Debt of more than $30M with 6% return on equity leaves much to be desired. But it's ok. The sector is still well bid. We'll see if the broader market supports it. Analysts, as a group measured by Yahoo!, see growth at 30% next year.