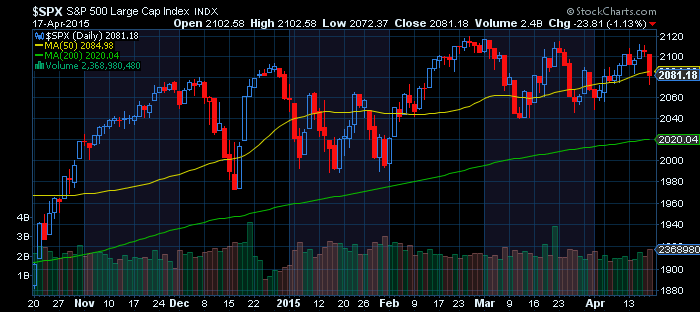 Honking distribution day Friday, the kind of thing to trigger a sustained sell off. 
The 50-day moving averages are in play on the majors. We're holding a Neutral Bias, though will shift down to a full Bear stance if we get consistent closes below these marks.
Homebuilders are showing relative strength, especially our lone long in WCIC, which has rebounded convincingly on the heels of a swift sell off in relation to more shares of it being issued.
Stay tuned.