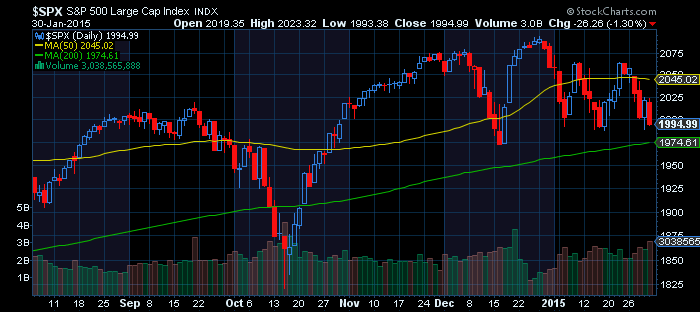 Bull be warned with price action coiled and ready to be unwound.
Multiple distribution days say funds are unloading. Friday's mild sell off on heavy volume is a likely prelude to more downside.
Major indexes are decisively below their 50-day averages. Key, trend making sectors of Transportation ($TRAN) and Banks ($BKX) have followed suit.
BUT, it's still a bullish scene with Retail ($RLX) and Biotech ($BTK) at highs.
That's what it is.